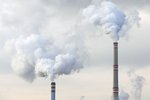 UniPID universities offer a joint virtual Minor in Development Studies programme called Sustainability in Development (SiD) for students who seek a more comprehensive programme in development studies.

The SiD Minor in Development Studies programme is comprised of at least five (5) courses (worth 5 ECTS credits each) for a minimum total of twenty-five (25) ECTS credits. Students are free to choose courses from the list of courses offered to tailor an individual study programme. Students without a background in development studies should choose at least two courses at a general level. The registration for the Minor is continuous and the programme is free of charge for all students at member universities.
Registration for the Minor programme is required. Students wishing to participate should register as soon as possible, and ensure that they have the necessary approval procedures complete at their home institution. For the UniPID Minor in Development Studies to appear on a student's transcript at their home university, the programme needs to be approved by the department at the student's home university. UniPID will issue a certificate for students who have been accepted into the UniPID Minor in Development Studies programme and complete the required courses.

In courses where participant numbers are limited, priority will be given to the students enrolled in the UniPID Minor programme. When registering for a course you wish to include in your UniPID Minor programme, be sure to select the "as part of UniPID minor" option in the registration form.

Sign-up for the Minor in Development Studies Programme HERE!