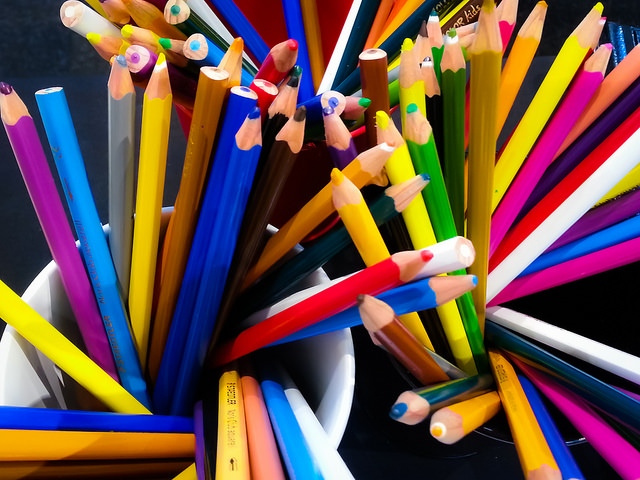 photo credit: lisamikulski 2013 on Flickr

SIMHE project supports the higher education of immigrants
UniPID is realizing a project titled Supporting Immigrants in Higher Education in Finland (SIMHE). The project is funded by the Ministry of Education and Culture (MEC). SIMHE acts as a pilot project for MEC`s national initiative to reinforce the role of Finnish Higher Education Institutions (HEIs) in supporting the integration of asylum seekers, refugees and other immigrants. The project co-operates with a simultaneous pilot project of Metropolia University of Applied Sciences. In the first phase of the project, the services offered by SIMHE are mainly aimed at asylum seekers.
The project strives to streamline the Recognition of Prior Learning (RPL) of people of various immigrant backgrounds and statuses living in Finland, and the guidance of Higher Education oriented immigrants to relevant studies locally or nationally.
To the adult immigrants the project offers personal guidance related to Higher Education and career paths in order to facilitate the process of integration. In practice, the project provides immigrants information of the possibilities offered by the Finnish HEIs and the different ways of continuing studies within them. The project staff also offers practical support with the RPL applications. Guidance services are provided both online and at the Jyväskylä SIMHE-desk, starting on April 20th 2016.
The SIMHE project also serves HEIs by accumulating and disseminating information related to good RPL practices and the opportunities to supplement prior studies and learning. Within the framework of the project, universities are granted small-scale funding to transform existing study modules directed for immigrant students into nationally accessible virtual study modules. The project will also improve the allocation of the incoming RPL applications received by the HEIs. However, the final RPL decisions will still be made by the HEIs themselves, or, in the case of so called licensed fields, by the mandated authorities who are responsible of the recognition of professional qualifications and degrees.
The project facilitates the dialogue between research and good practices of the field through the researcher and actor networks, and through national workshops and seminars. Research-based knowledge is being utilized in the planning and development of the project's activities.
Target group:
Adult immigrants residing in Finland who are eligible to apply for higher education, or who have prior studies in Higher Education and are interested in continuing their studies. In the first phase, the services are especially aimed at asylum seekers.
Guidance and counselling services in practice:
The Jyväskylä SIMHE-desk is located at University of Jyväskylä's Department of Social Sciences and Philosophy, Opinkivi building (room 316, 3rd floor). Guidance and counselling are also available online.
Guidance and counselling services are offered from Mondays to Thursdays at 9.00-12.00.
The personal Study Talk is by appointment only. Please make appointment beforehand via: simhe-info@jyu.fi
Please describe shortly your educational background and interests while booking.
Services are being offered in English, Finnish and Spanish. In case there is need for interpretation, please express that also.
Online service at Skype: simhe-desk


Enquiries and contact information:
Marita Häkkinen, e-mail: marita.h.hakkinen@jyu.fi, Tel. +358 (0)40 805 4913
Katinka Käyhkö, e-mail: katinka.i.kayhko@jyu.fi, Tel. +358 (0)40 805 4914
Supporting Immigrants in Higher Education in Finland (SIMHE)
Finnish University Partnership for International Development (UniPID)
Opinkivi 316, 3rd floor (Keskussairaalantie 2)
P.O.Box 35
40014 University of Jyväskylä
www.unipid.fi/simhe